RV Manufacturers At The Show
Please check back this summer. This list is from 2019, but it will give you an idea of what manufacturers participated. 
Company Name
RV Types
AIRSTREAM INC / DIV OF THOR
Class B
Class C
Travel Trailers - Bambi, Caravel, Flying Cloud, International Serenity, Globetrotter, and Classic. Class B Interstate 19 and Interstate EXT Class B+ Atlas
ATHENS PARK MODEL RV'S/CHAMPION HOMES
Park Models
The all new Athens Park Series combines the latest Athens Park Home Floor plans with standard features that will make the park model feel like home. All these models come standard with the upgraded features you would expect in an Athens Park Model RV.
COACH HOUSE INC
Class A
Class C
Manufacturer of Platinum, Platinum II and Arriva Motor Homes.
COACHMEN RV
Class A
Class B
Class C
Travel Trailer
Toy Hauler
5th Wheel
CLASS A, CLASS C, TRAVEL TRAILER, 5TH WHEEL, FOLDING CAMPER TRAILER, TOY HAULER COACHMEN, WORK & PLAY, SHASTA, SPORTSCOACH, VIKING
COLUMBIA NORTHWEST, INC ALINER & SOMERSET CAMPING TRAILERS
Travel Trailers
Folding Trailers
FOLD-DOWN CAMPER ALINER & SOMERSET CAMPERS
CROSSROADS RV
Expandable Travel Trailer
5th Wheel
Toy Hauler
Park Model
At Crossroads we build quality towable Fifth-wheels and Travel Trailers Recreational Vehicles. Crossroads RV is where imaginative ideas for travely lifestyles become reality
FOREST RIVER
Class A
5th Wheel
Folding Trailer
Type C
Toy Hauler
Travel Trailer
Truck Camper
CLASS A, CLASS C, TRAVEL TRAILER, EXPANDABLE TRAVEL TRAILER, 5TH WHEEL, FOLD-DOWN CAMPER
FREIGHTLINER CUSTOM CHASSIS DAIMLER
RV CHASSIS
RV CHASSIS
GRAND DESIGN RV
5th Wheel
Toy Hauler
Travel Trailer
TRAVEL TRAILER, 5TH WHEEL SOLITUDE, MOMENTUM, REFLECTION, ULTRA LIGHT
GULF STREAM COACH INC
Class C
Travel Trailer
Toy Hauler
Tour Master Crescendo Independence Yellowstone Caribbean Sun Sport Bounty Hunter Conquest Ultra BT Cruiser Endura Super Nova Super Max Prairie Schooner Mako Canyon Trail Innsbruck Ameri-Lite Kingsport Gulf Breeze Firefly Zero Gravity Wide Open
HEARTLAND RV/CRUISER RV/DRV
5th Wheel
Toy Hauler
Travel Trailer
TRAVEL TRAILER 5TH WHEEL TOY HAULER FUN FINDER FUN FINDER XTRA VIEWFINDER SHADOW CRUISER RADIANCE ENTERRA.
INTECH TRAILERS
Toy Hauler
Travel Trailer
Flyer
Luna
Sol
JAYCO/STARCRAFT RV/ENTEGRA COACH/HIGHLAND RIDGE RV
Class A
Class C
Expandable Travel Trailer
5th Wheel
Folding Travel Trailer
Travel Trailer
Toy Hauler

KEYSTONE RV COMPANY
Expandable Travel Trailers
5th Wheel
Park Model
Toy Hauler
Keystone RV offers the following products: Big Sky, Cougar, Challenger, Everest, Hobbi, Hornet, Laredo, Montana, Mountaineer, NRG, Outback, Springdale, Sprinter, Sydney, VR1, Passport, Fuzion, Summerland, Hideout
KZ RV
5TH WHEEL, TOY HAULER, EXPANDABLE TRAVEL TRAILER
Sportsmen
Classic
Escape
Connect
Venom
Durango
LANCE CAMPER MANUFACTURING CORP
Travel Trailer
Truck Camper
LANCE TRUCK CAMPERS, LANCE TRAVEL TRAILERS, LANCE TOY HAULERS
LEISURE TRAVEL VANS/TRIPLE E RV
Class C
Free Flight, Free Spirit, Libero, Serenity, Unity.
NEW HORIZONS RV CORP
5th Wheel
America's #1 custom-built luxury fifth wheels and travel trailers. Summit & Toy Haulers.
NEWMAR CORPORATION
Class A
Brands: Bay Star Sport, Bay Star, Canyon Star, Kountry Star. Ventana, Dutch Star, New Aire. Mountain Aire, London Aire, Essex, King Aire Diesel Bus, Super Star and Supreme Aire
NEXUS RV LLC
Class B
Class C
CLASS A, CLASS B, CLASS C BENTLEY (CLASS A), PHANTOM, VIPER, GHOST
NORTHERN LITE MANUFACTURER
Travel Trailer
Truck Camper
Northern Lite Truck Campers
NUCAMP RV
Travel Trailer
TEARDROP CAMPING TRAILERS
PHOENIX USA INC
Class C
CLASS C PHOENIX CRUISER MOTORHOMES
PLEASURE WAY INDUSTRIES
Class B
Class C
PLEASURE-WAY LEXOR, PLATEAU, PURSUIT, PRESTIGE, ONTOUR, TOFINO
REGENCY CONVERSIONS INC
Class B
Xalta, Ultra and National Traveler
REV RECREATION GROUP
Class A
Class B
Class C
AMERICAN COACH, FLEETWOOD, MONACO, HOLIDAY RAMBLER, RENEGADE, MID WEST AUTO, LANCE
REV RECREATION GROUP MIDWEST AUTOMOTIVE DESIGNS
Class B & B+
Accessible RVs
Luxury Custom Sprinter Vans
REV RENEGADE LLC
Super C
IKON, VILLAGIO, VERONA, XL
RIVERSIDE RV
Expandable Travel Trailers
Toy Haulers
Retro
Intrepid
SHOWHAULER
Super C
Build custom super C motorhomes - all welded steel frame construction
SKYLINE CORP (PARK MODELS)
Park Models
PARK TRAILERS
SHORE PARK
THOR MOTOR COACH INC
Class A
Class B
Class C
Thor Motor Coach North America's most trusted and chosen motorhome manufacturer since 2010 builds the most complete line of luxury diesel pushers toy haulers Class B Plus Class A and Class C motor homes.
TIFFIN MOTORHOMES
Class A
Brands: Allegro, Allegro RED, Breeze, Phantom, Allegro Bus, Zephyr.
VANLEIGH RV
5th Wheel
Beacon
Fleetwood RV
Holiday Rambler
Pinecrest
Vilano
VENTURE
Travel Trailer
Sport Trek
Sonic
Stratus
WINNEBAGO INDUSTRIES INC
Class A
Class B
Class C
Travel Trailer
Toy Hauler
Accessible RVs
5th Wheel
Winnebago and touring coach.
What Type of RV is Right For You?
Type A Motorhome
Luxurious Amenities
Sleeps up to 6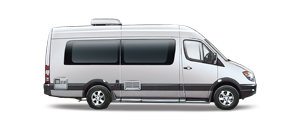 Type B Motorhome
Commonly called a van camper
Easy handling
Sleeps up to 4
Type C Motorhome
Similar amenities to Type A
Optional sleeping space over cab
Sleeps up to 8

Conventional Travel Trailer
Wide range of floor plans and sizes
Sleeps up to 10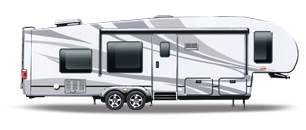 Fifth Wheel Travel Trailer
Two Level Floor Plans
Towed with a pickup truck
Sleeps up to 6
Expandable Travel Trailer
Ends pull out for sleeping
Lightweight towing
Sleeps up to 8
Folding Camping Trailer
Fold down for lightweight towing
Fresh air camping plus RV comforts
Sleeps up to 8
Truck Camper
Mounts on pickup bed
Sleeps up to 6
Park Model RV
Designed for seasonal and/or extended camping at a campground/resort
Under 400 square feet
Sleeps up to 10

Sport Utility RV
Built in garage for cycles, ATVs, etc.
Sleeps up to 8
Join Our Mailing List
Join the list and get exclusive sneak peeks and information before the show.