RV Manufacturers At The Show
Please check back for the latest updates on manufacturers and their location in the show.
What Type of RV is Right For You?
Type A Motorhome
Luxurious Amenities
Sleeps up to 6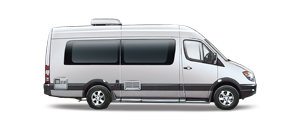 Type B Motorhome
Commonly called a van camper
Easy handling
Sleeps up to 4
Type C Motorhome
Similar amenities to Type A
Optional sleeping space over cab
Sleeps up to 8

Conventional Travel Trailer
Wide range of floor plans and sizes
Sleeps up to 10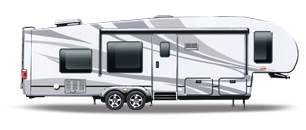 Fifth Wheel Travel Trailer
Two Level Floor Plans
Towed with a pickup truck
Sleeps up to 6
Expandable Travel Trailer
Ends pull out for sleeping
Lightweight towing
Sleeps up to 8
Folding Camping Trailer
Fold down for lightweight towing
Fresh air camping plus RV comforts
Sleeps up to 8
Truck Camper
Mounts on pickup bed
Sleeps up to 6
Park Model RV
Designed for seasonal and/or extended camping at a campground/resort
Under 400 square feet
Sleeps up to 10

Sport Utility RV
Built in garage for cycles, ATVs, etc.
Sleeps up to 8
Join Our Mailing List
Join the list and get exclusive sneak peeks and information before the show.