RV Manufacturers At The Show
Please check back for the latest updates on manufacturers and their location in the show.
Company
Location
Type of RV/Product Line
Product Line
ALLIANCE RV
D3/F2
5th Wheel
Toy Hauler
Paradigm
Valor, Avenue
ALINER & SOMERSET CAMPING TRAILERS
F5
Folding TrailerAliner
Travel Trailer
Aliner
Ascape
AMERICAN COACH
A4
Class A
American Dream, American Eagle,
American Tradition
CHAMPION HOME BUILDERS, INC (PARK MODELS ATHENS LEOLA)
C2
Park Model
CHAMPION HOME BUILDERS, INC (PARK MODELS SKYLINE LEOLA)
C1
Park Model
CROSSROADS RV
A5
Travel Trailer
5th Wheel
Toy Hauler
Expandable Travel Trailer
Cameo
Cruiser
Redwood
Sunset Trail
Volante, Zinger/Zinger Lite
FLEETWOOD
A4
Class A
Bounder, Discovery, Discovery LXE, Flair, Fortis, Frontier
FOREST RIVER
B2/E1
Travel Trailer
Folding Trailer
Toy Hauler
5th Wheel
Expandable Trailer
Type B
Type C
Type A
Adrenaline (E1)
ALTA (B2)
APEX (E1)
Berkshire (E1)
Beyond (E1)
Brookstone (B2)
Cardinal (B2), Catalina (E1), Cedar Creek (B2), Chaparral (B2), Cherokee (E1), Clipper (B2), Columbus (E1), Crosstrail (B2), DELLA (B2), Dynamax (E1), Encore, Flagstaff (E1), FR3 (E1), Freedom Express (E1), Freelander (B2), FSX (E1), Galleria (E1), Georgetown (B2), Hemisphere (E1), Heritage Glen (E1), IBEX (B2), Impression (B2), Leprechaun (B2), Mirada (B2), No Boundries (E1), Nova (E1), Palomino (B2), Prism (B2), Puma (E1), Pursuit (B2), R POD (E1), Riverstone (B2), Rockwood (B2), Sabre, Sandpiper (B2), Shasta Phoenix, Shasta TTS, Sierra, Spirit, Sportcoach (B2), Sunseeker (B2), Surveyor (E1), Tandara (B2), Vengeance (B2), VIBE (B2), Viking (E1), Viking Independence Trail (E1), Wildcat (E1), Wildwood (E1), Wolf Pack (E1), Work & Play (E1), XLR (B2), XLR Boost (B2)
FREIGHTLINER CUSTOM CHASSIS DAIMLER
506
Chassis manufacturer
GRAND DESIGN RV
F9
Travel Trailer
5th Wheel
Toy Hauler
Solitude
Momentum
Reflection
Imagine
Transcend
GRECH RV
F6
Class B
GULF STREAM COACH INC
B1
Class C

Toy Hauler
Travel Trailer
Ameri-Lite
Conquest
Envision
Vista Cruiser
Vintage Cruiser
BT Cruiser

HEARTLAND RV/CRUISER RV/DRV
B3
Travel Trailer
5th Wheel
Toy Hauler
Bighorn, Cyclone, Full House, Gravity, Landmark, Milestone, Mobile Suites, MPG, North Trail, Radiance, Road Warrier, Sundance, Torque, Lithium & Hitch
HOLIDAY RAMBLER
A4
Class A
Admiral, Armada, Endeavor, Invicta, Nautica, Navigator, Vacationer
INTECH TRAILERS
D5A
Travel Trailer
Toy Hauler
Flyer
Luna
Sol
Terra
JAYCO/STARCRAFT RV/ENTEGRA COACH/HIGHLAND RIDGE RV
A9
Class A
Class B
Class C
5th Wheel
Travel Trailer
Toy Hauler
Jayco Towable
Jay Feather, Jay Feather Micro, Jay Flight, White Hawk, Eagle TT/FW, Pinnacle, North Point, Seismic Alpha
Jayco Motorized
Seneca Prestige, Precept Prestige, Precept, Seneca, Swift, Embark, Greyhawk, Melbourne, Alante, Redhawk
Entegra
Qwest, Vision XL, Reatta XL, Aspire, Accolade, Odyssey, Cornerstone, Anthem, Emblem, Vision, Esteem
Highland Ridge
Open Range TT/FW, Range Lite TT, Mesa Ridge S Lite TT, Mesa Ridge TT/FW, Light TT, Roamer FW
Starcraft
Autumn Ridge, Super Lite
KEYSTONE RV COMPANY
F8
Travel Trailer
5th Wheel
Expandable Travel Trailer
Toy Hauler
Alpine/Avalanche
Arcadia
Fuzion/Impact
Outback
Passport & Springdale
LANCE CAMPER MANUFACTURING CORP
A6
Travel Trailer
Truck Camper
Trailers: 1475, 1985, 1995, 2075, 2185, 2285, 2375, 2445

Campers: 650, 825, 960, 1172
NEW HORIZONS RV CORP
D5B
5th Wheel
Majestic, Summits
Fully Customizable 5th Wheel
NEWMAR CORPORATION
D2
Class A
Bay Star Sport, Bay Star, Canyon Star, Kountry Star, Ventana, Dutch Star, New Aire, Mountain Aire, London Aire
NEXUS RV LLC
A8
Class C
Triumph, Phantom, Viper, Triumph Super C, Wraith, Ghost, Rebel
NORTHERN LITE MANUFACTURER
F4
Truck Campers
Northern Lite Truck Campers
NUCAMP RV
A2
Travel Trailer
Truck Camper
TAG, TAB, TAB 400 Teardrop Trailers, Barefoot, 620 and 820 truck camper
PHOENIX USA INC
A10
Class C
Phoenix Cruiser, Phoenix TRX
PLEASURE WAY INDUSTRIES
F7
Class B
Plateau TS, Plateau FL, Ontour 2.0, Ontour 2.2, Tofino
REV RECREATION GROUP
A4
Class A
American Coach
Fleetwood RV
Holiday Rambler
REV RENEGADE LLC
A6
Class C
Villagio, Vienna, Veracruz, Valencia, Verona, Explorer
SPARTAN RV CHASSIS
504
Chassis
ROADTREK RV
F3
Class B
Zion
Zion SRT
Zion slumber
Play
THOR MOTOR COACH INC
D1
Class A
Class B
Class C
Toy Hauler
ACE, Aria, Axis, Challenger, Chateau, Delano, Gemini, Hurricane, Magnitude, Miamar, Outlaw, Palazzo, Quantum, Rize, Tellaro, Tiburon, Tranquility, Tuscany, Vegas, Venetian
TIFFIN MOTOR HOMES/VANLEIGH RV
A7
Class A
Class B
Class C
5th Wheel
Toy Hauler
Open Road, Breeze, RED 340, RED 360, Phaeton, Allegro Bus, Wayfarer, Cahaba, Beacon, Vilano, Pinecrest, Ambition
WINNEBAGO INDUSTRIES INC
D6
Class A
Class B
Class C
Accessible
Travel Trailer
MOTORIZED: Era, Travato, Revel, Boldt, Solis, Solis Pocket, Minnie Winnie, View, EKKO, Vista, Adventurer, Forza, Journey

TOWABLE: Micro Minnie, Minnie, Voyage, HIKE
What Type of RV is Right For You?
Type A Motorhome
Luxurious Amenities
Sleeps up to 6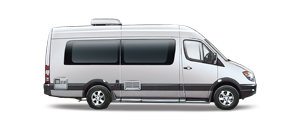 Type B Motorhome
Commonly called a van camper
Easy handling
Sleeps up to 4
Type C Motorhome
Similar amenities to Type A
Optional sleeping space over cab
Sleeps up to 8

Conventional Travel Trailer
Wide range of floor plans and sizes
Sleeps up to 10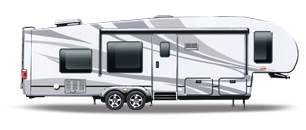 Fifth Wheel Travel Trailer
Two Level Floor Plans
Towed with a pickup truck
Sleeps up to 6
Expandable Travel Trailer
Ends pull out for sleeping
Lightweight towing
Sleeps up to 8
Folding Camping Trailer
Fold down for lightweight towing
Fresh air camping plus RV comforts
Sleeps up to 8
Truck Camper
Mounts on pickup bed
Sleeps up to 6
Park Model RV
Designed for seasonal and/or extended camping at a campground/resort
Under 400 square feet
Sleeps up to 10

Sport Utility RV
Built in garage for cycles, ATVs, etc.
Sleeps up to 8
Join Our Mailing List
Join the list and get exclusive sneak peeks and information before the show.